OUR METHODS
Limitless, Visionary, Innovative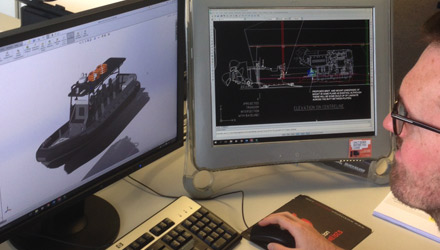 3D Cad Design & Modelling
With 3D CAD design and modelling we can design for manufacture with mathematical accuracy, making the most of materials, dimensions, tolerances and processes. 3D CAD design and modelling means improved design quality and productivity, and provides the added advantage of a design database to meet future order requirements.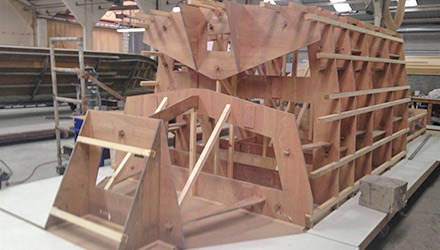 Pattern Tooling CNC
Using computer controlled cutting machines, we can meet a wide range of tooling and machining requirements, producing specialised equipment, production runs and individual prototypes to order. With our CAD capability, we can design first from your specifications, or we can work from designs you supply us with.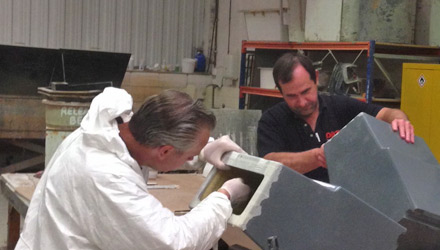 Wet Hand Lay
This is a highly effective, low-cost process for producing fibre and resin composites. Based on well-established principles, it involves skilled, hand-tooled methods to manufacture composites consisting of higher, and longer, fibre content, for improved performance and durability.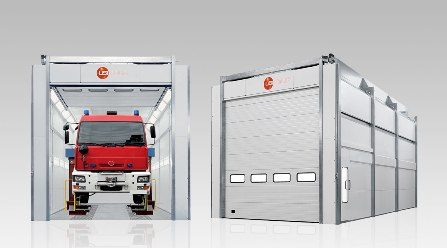 Spray Booth
With our Cargo Spray booth we can accommodate the biggest of vehicles , providing the highest performance and reliability. With extractors to make sure our employee are safe from the by-products. The booth measures 13m x 5m x 5m and will be able to reach temperatures up to 90 degrees Celsius.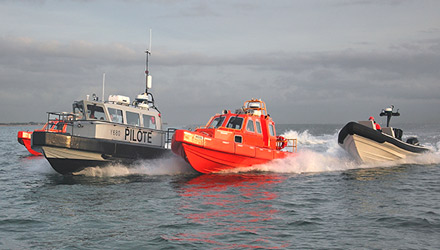 Marine Sector
We provide a key manufacturing service for the marine sector, using resin composites and a range of techniques for optimum-quality marine craft production. We manufacture projects to required certification standards: Lloyds and Bureau Veritas.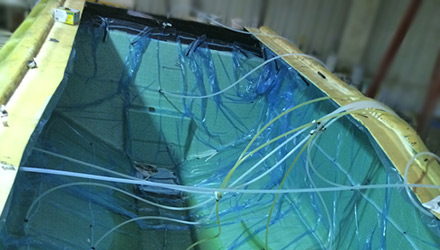 Vac Assisted Resin Infusion
The use of a vacuum to improve resin flow results in a number of key benefits over RTM and traditional bagging methods: a better fibre to resin ratio (and therefore better mechanical qualities); less resin waste; a more consistent resin usage throughout; cleaner and more efficient in setting-up. This is ideal for the cost-effective manufacture of complex parts and structures.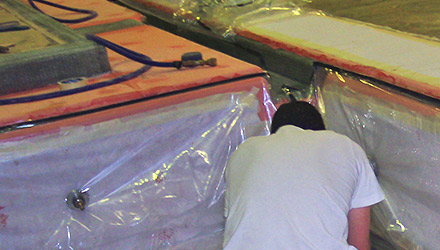 Vac Assisted Bagging
This method strengthens composite laminates by applying a further process in their manufacture. Here we apply atmospheric pressure to the composite laminate by sealing it within a plastic film and then withdrawing the air. The resulting vacuum consolidates the laminate structure.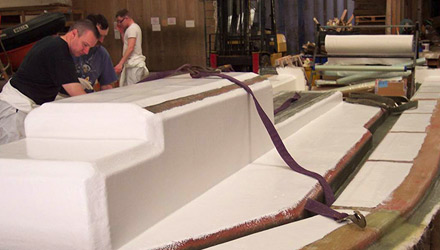 Bagging Composite Sandwich Structures
Sandwich structures provide load-bearing efficiency, combining outward-facing, flexible skins with a load-resisting core. Pre-impregnated (prepreg) composites are used to with core materials such as honeycomb. These are ideal in the use of load-bearing structures such as buildings and bridges.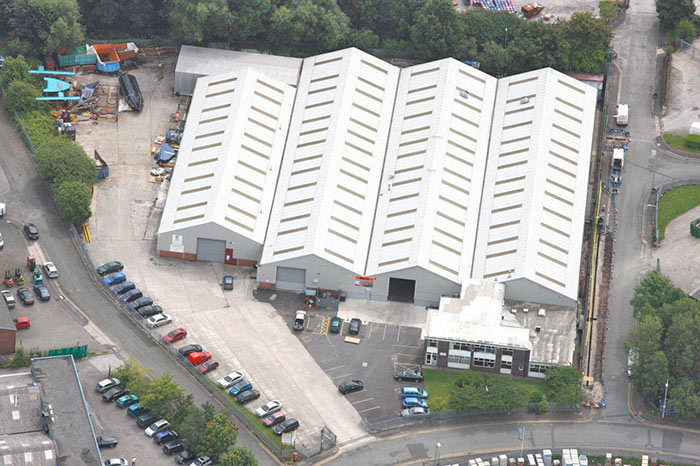 Delta Fibreglass Solutions
Limitless, Visionary, Innovative
Fibreglass has a near limitless potential. It's an extremely low maintenance, durable material with a huge range of applications.
As an essential component in fibre-reinforced polymer (FRP) and glass-reinforced plastic (GRP), fibreglass provides strength and superb weight optimisation.
Whether it is used in advanced engineering structures, architectural elements, industrial and manufacturing mouldings, or making seamless repairs, fibreglass has unique benefits.
We specialise in all these areas and more, providing bespoke fibreglass solutions for a wide variety of schemes, including special projects designed and completed to individual specifications by our in-house designers.
We have ISO 9001 and ISO 14001 certification.
Contact us  today to find out what we can do for you.